Welcome to our career site!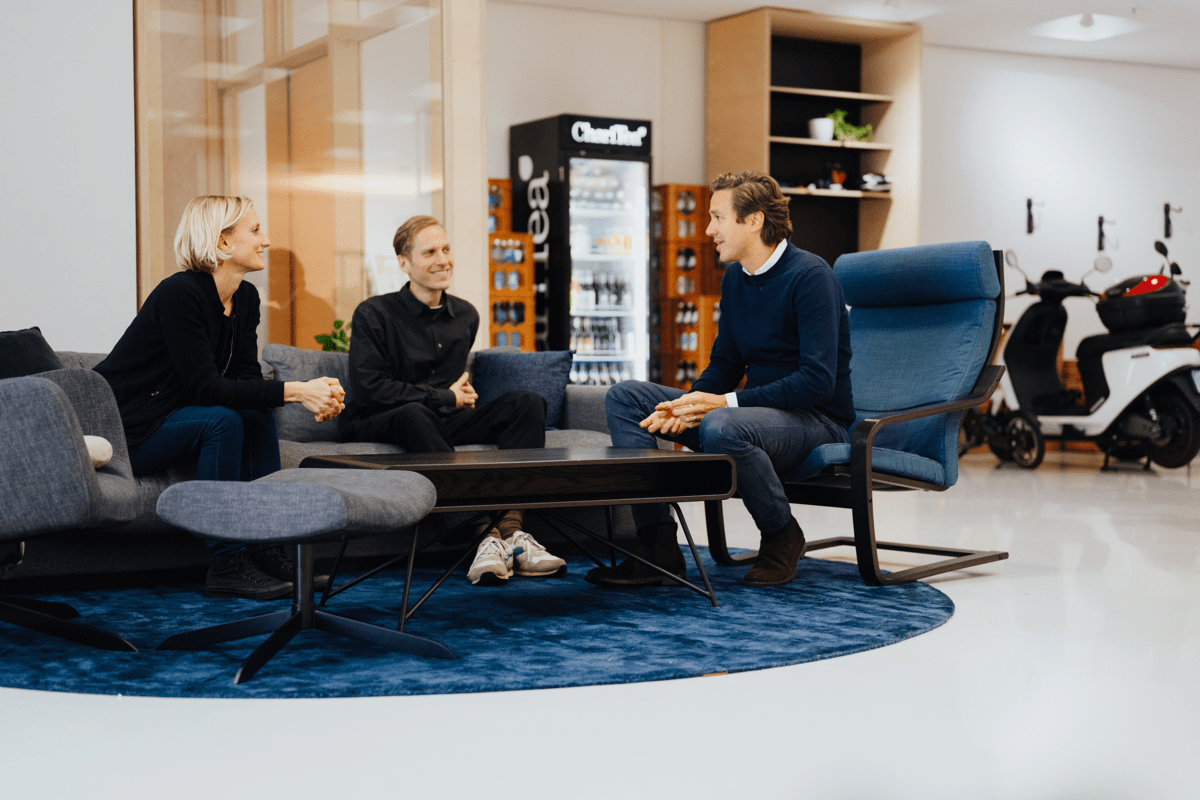 Who we are ♻️
We are a team of kind, motivated and talented people, who care about sustainability and enabling a greener future. We've achieved a lot as a team, with some big names using our tool to manage their waste and improve their recycling.
If you're looking for a new opportunity that combines purpose with wonderful team members and a great place to work (from home), you've come to the right place. 🙌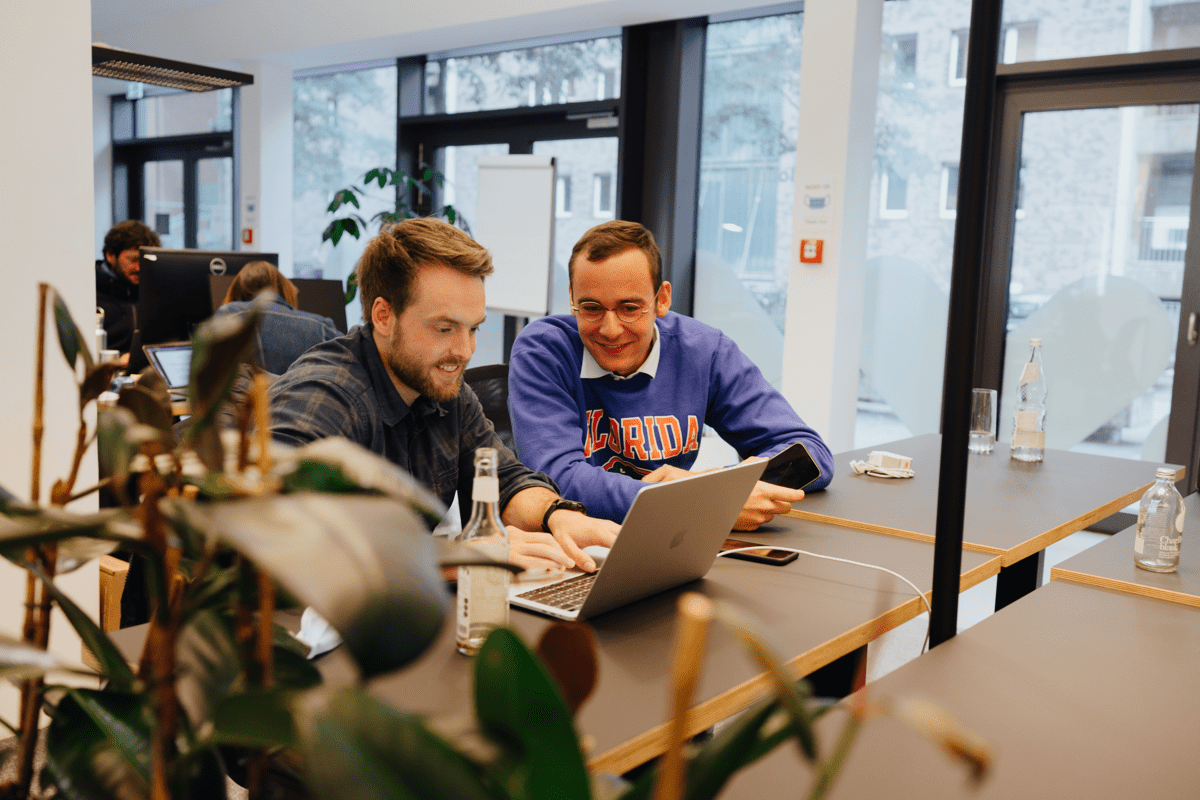 We 💚 remote work
Even if the photo on the right might send a different message, most of our team members are working from home. We're all based +/- 1 hour CET, which allows us to work collaboratively and not rely on async communication.
We get together a few times per year and also invite new joiners for an onboarding week in our one-and-only beautiful office in Hamburg. ⚓️

Why work at Resourcify? Here's what our team has to say…
For me, being a Circularity Manager at Resourcify is not only a job. Developing and running take-back systems in order to protect valuable resources is my passion. And I am surrounded by like-minded people, who appreciate my work.

Meike Lessau

Circularity Manager

Fixing systemic issues that prohibit us from moving to a circular economy are complex problems, complex problems that require smart people with diverse opinions to solve. We're on it!

Martin Barron

Head of Product

The trust and appreciation I receive for my work, as well as the flexibility and independence of how I can organise my working days are some of the things I treasure most about working at Resourcify. It's fun and exciting to see this company grow and to be part of it!

Annika Neumann

Team Assistant

I truly enjoy being part of a visionary team that does groundwork for tomorrow's circular economy and engages each other to thrive, professionally and personally. The trust, partnership and customer satisfaction that comes along with our products' impact rewards all efforts and makes my day, day by day.

Philipp Agster

SDR
The perks of working at Resourcify
Work remotely

Flexible vacation policy (30+ days)

Learning and development

Flexible working

Competitive salary

Team events
Our values
Impact

Collaboration

Learning
About Resourcify
Resourcify is on a mission to enable a zero-waste future.
Through the digitisation of daily operations, our recycling platform enables all businesses to manage, track and improve their recycling while having less administration, and saving up to 30% of the costs compared to conventional waste management.
Thousands of leading companies - including Hornbach Baumarkt AG, Syntegon Packaging Technology and UK Bonn - use our award-winning recycling platform daily and rely on our approach to sustainability as a best practice to improve their recycling processes and reduce waste.